Pest Control In Gwinnett County GA
Local Pest Control In Gwinnett County, Georgia
If you're looking for Gwinnett County, Georgia's trusted local pest solutions company then look no further than Lodestar Pest Management. Family-owned and operated, we provide integrated techniques to protect your home or business from pesky critters like termites that bring down buildings in their path! Not only do we offer affordable rates but also high-quality service because our highly skilled technicians know exactly what needs doing when it comes time for any type of nightmare scenario with bugs.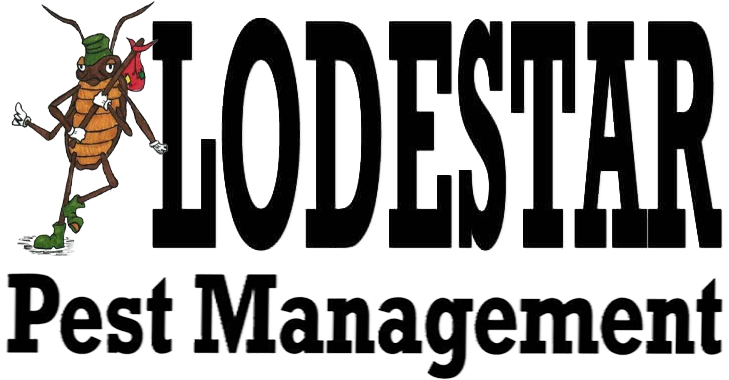 Local Pest Management in Gwinnett County, Georgia
We live in a warm climate, and sometimes pests can be an issue. Pests love to take up residence and multiply when conditions are right for them! If you're looking for Gwinnett County home pest control services that include termite inspection and elimination as well as fire ants, rats, mice, cockroaches, bed bugs, or wildlife removal then look no further than Lodestar Pest Management.
We offer both residential clients along with large businesses quality products at competitive rates, so contact us about your needs now and receive a free estimate! Let us help with our integrated pest management techniques for a reliable Gwinnett County Georgia solution tailored specifically towards meeting all of your needs!

Bed bugs are not only a pain to live with, they're also incredibly hard to get rid of. We have the experience needed for an effective bed bug removal procedure that will leave your home free from these pests once and for all!

Our professional team will come and do everything in their power so mosquitoes don't take over again this summer season…you'll thank us later when it's time to relax outside without being bothered by these pests.

Cockroaches are pesky, disgusting pests that can cause major damage to your property as well as your health. Our expert roach exterminators will make sure you never have trouble with these invasive creatures again!

Termites are the wild animals of wood, and you don't want them to have free reign. If they can eat their way through your whole house it's gone for good! Our team prevents this with termite control services!

These pests can invade your yard and home in no time flat without intervention, but they will be met by professionals with pesticides when you call our team of pest control experts at Lodestar Pest Management.

Rodents that are present in your home can have severe consequences on human health. Lodestar Pest Management is here to help rid you of any size, shape, or species that may be lurking around the corner!
Moisture problems in the crawl space of your home or office can lead to wood destroying mold and mildew. The humid environment of GA contributes to this problem, but Lodestar Pest Management is here to help.

Spiders are natural enemies of many kinds of household pests. They're great at getting rid of pesky bugs, but if you want to keep your home free from spiders then it's best that they don't have any food sources!
Pest Control Services in Gwinnett County, GA
At Lodestar Pest Management, we know that pests can be a serious problem and it's important to take action as soon as possible. We offer pest control services in Gwinnett County, GA, and beyond. If you're looking for effective solutions to your pest problems, look no further than our company!
Our team of experts is fully trained to dispatch any pests that reside in the state of Georgia. Call today for a free estimate!
How It Works
Lodestar Pest Management will send out a qualified pest control specialist who will look over your entire property looking for different types of pests including ants, mosquitos, termites, and more. After evaluating your unique pest control needs we will develop a specialized treatment plan. Then we will treat the interior and exterior of your home and property. We are confident in our ability to keep you pest free, year-round!
FREE SETUP
Lodestar Pest Management does not charge extra money upfront, unlike many pest control companies. This will save you money on up-front costs!
Visits
Both monthly and quarterly visit schedules are available to you. We will be able to ensure your home and property remains pest free all year long!
Satisfaction
We believe in doing the job right from the start. Our exceptional customer service ensures you will be happy with Lodestar's services from day one.
Personalized Pest services
You can choose to receive all of our pest control services for one low monthly rate or pick and choose with an a la carte services menu. This ensures you always get the pest control service you require for your home and property.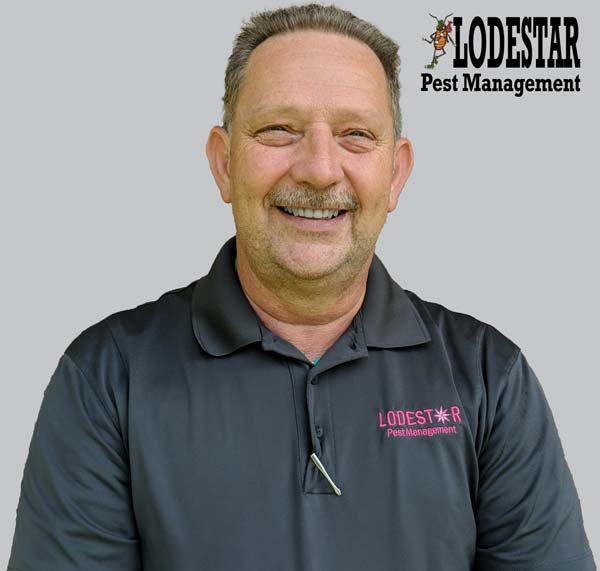 Satisfaction Guaranteed!
We take great pride in a job well done. Many of our satisfied customers have taken the time to write about their experience. Here is what Eric and Jill wrote regarding their experience with Lodestar Pest Management!
LPM sets the bar for the quality of service, professionalism, and courtesy. They stand by their work, and offer solid advice to their customers; including them in their pest management and giving them unmatched peace of mind. I trust them in my home and around my family with the utmost confidence. If you want the pest problem solved, look to the Star!